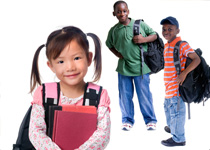 VocabuWord began as a hardcopy learning exercise with students attending Strive,
A Mini Campus for Inner City Children in the Watts community of South Los Angeles.
Strive is a non-profit organization founded in 1990 and is managed by Jim Tetreau, the founder of VocabuWord. (see
Strive-la.org
).
VocabuWord.com is being developed with a for-profit mindset to achieve non-profit goals
.